Sometimes, a YouTube video isn't just a YouTube video. A tweet isn't just a tweet. And a Facebook post isn't just a Facebook post. They can be critical evidence of human rights abuses that will one day help deliver justice to the communities who have been wronged.
That's what legal advocacy group Global Legal Action Network (GLAN) and their partners are working to do for Yemen, where the Saudi/UAE-led bombing campaign has provoked one of the world's worst humanitarian crises — and continues to unleash death and destruction upon the country's population with alarming frequency.
GLAN is compiling a repository of digital evidence that purports to show forces there targeting civilians and civilian infrastructure, which violates international law. Capturing a copy of this content and securely storing it will be important in any future criminal proceedings for these attacks.
The technology that powers this documentation effort is a new integration between Digital Evidence Vault — a service that assists investigators, journalists and others working on public interest projects to preserve digital content according to standards that make it more likely to be admissible in court — and Uwazi, HURIDOCS' own platform for organizing collections of human rights data.
Digital Evidence Vault works through a browser extension. Once installed, all it takes is a click to capture screenshots, HTML, video, audio and metadata found online. That content then shows up in the user's Uwazi database, where they can add tags, cross-reference related content, surface patterns, and more.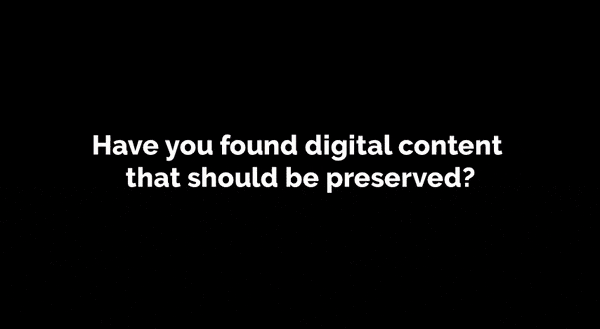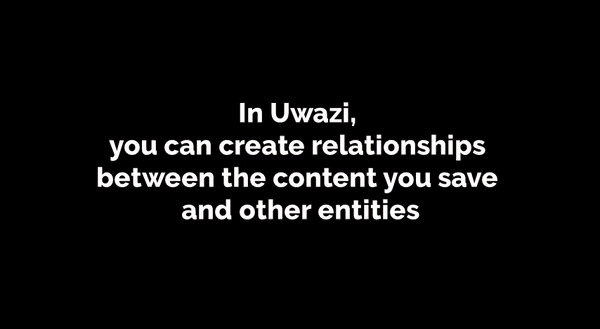 Before these tools were integrated, there wasn't a streamlined workflow for the preservation and classification of digital evidence. GLAN used spreadsheets and documents to manually bridge the gap, a cumbersome practice that made it difficult to glean insights from the collection of data.
With the two now working together, the distributed team of investigators, lawyers and experts who collaborate on the Yemen case are able to capture content and organize it in one place — all in a few simple steps. This in turn allows them to more easily analyze the content to identify trends in human rights violations.
The important role of digital evidence in human rights investigations
When it comes to Yemen, "user-generated content can be really valuable," says Dearbhla Minogue of GLAN.
Of course, it isn't the only kind of evidence. GLAN, Mwatana for Human Rights and UK law firm Bindmans recently made a comprehensive submission to the UK government that documented efforts by the Saudi/UAE-led coalition to cover up unlawful attacks on civilians, based on non-digital witness testimony and analysis of craters and bomb fragments.
But digital evidence complements these more traditional methods of investigation, and having the integration between Digital Evidence Vault and Uwazi allows GLAN to combine both into one workflow.
"Someone arriving on the aftermath of an airstrike at a market, they start filming and put it on a social media channel like Facebook and Twitter," she explains. "But once investigators get to the scene, it's been cleared." In cases like these, that person's postings can corroborate eyewitness accounts and other pieces of information, help prove loss of life, and provide clues about which party was responsible for the attack. It's particularly powerful when that content is analysed and verified by open-source investigators, such as Bellingcat.
This is true in many other contexts around the world too. In 2017, the International Criminal Court issued an arrest warrant for the Libyan commander allegedly behind mass executions in Benghazi, citing videos collected from social media.
And the Syrian Archive captures and verifies online evidence of human rights violations in Syria, but also pairs this with other types of evidence to demand action. For example, together with TRIAL International and the Open Society Justice Initiative, they recently filed criminal complaints with prosecutors in Belgium and Germany over the shipment to Syria of materials that can be used to produce chemical weapons.
With digital content playing an increasingly important role in human rights investigation, it is crucial that documentation tools not only work reliably on their own, but also work reliably together. After all, needs differ and circumstances change. No matter how well-designed, one solitary tool can't do it all for everyone.
Towards an ecosystem of interoperable human rights tools
The integration between Digital Evidence Vault and Uwazi was made possible because not only were both created with the goals of their users in mind, but also because the teams behind them share a vision of openness and collaboration. Although there's certainly room to keep improving, it's already a promising demonstration of what an ecosystem of human rights documentation tools could look like when those tools are developed with interoperability and integration in mind.
"Human rights investigations are often very complex and demand tenacity, attention to detail and analytical skills to build the big picture from small clues. The tools supporting their work should allow them to do just that," says Friedhelm Weinberg, executive director of HURIDOCS.
"Creating an ecosystem, we hope that investigators will be able to work in an agile manner, using the techniques they need in a given moment, while being assured that the tools follow a set of standards and practices that keep information safe and usable in the long run."
For his part, Enrique Piracés of the Center for Human Rights Science at Carnegie Mellon University, who runs the Digital Evidence Vault project, says this integration with Uwazi can serve as a blueprint for solidarity that bridges the typical divide between human rights organizations and tech activists.
"It shows we can do more and better," he says. "The secret sauce isn't in the tech. It's in the ability to collaborate from a platform that has solidarity with human rights practitioners as its guiding principle."
Do you need to collect and organize digital content for your human rights advocacy? Get in touch!