FreeThe5KH, Karla Avelar and Mohamed Zaree have just been named finalists for this year's Martin Ennals Award for Human Rights Defenders. The global prize for human rights defenders, the Martin Ennals Award is a unique collaboration among ten of the world's leading human rights organisations to draw international attention to defenders, who put themselves at risk, facing personal threats, harassment, and legal hurdles to defend others' rights. The 2017 Martin Ennals Award will be presented on 10 October at a ceremony hosted by the City of Geneva.
Meet the Finalists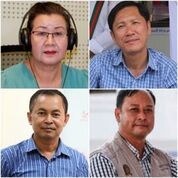 FreeThe5KH (Cambodia) – FreeThe5KH are five human rights defenders, also known as the Khmer 5—Mr. Ny Sokha, Mr. Yi Soksan, Mr. Nay Vanda, Ms. Lim Mony and Mr. Ny Chakrya—who have been arbitrarily detained since April 2016 for their work with the Cambodian Human Rights and Development Association (ADHOC). Their detention comes in the context of an increasingly severe crackdown on civil society and political opposition in Cambodia, with many individuals facing arrest and prosecution for their legitimate human rights work.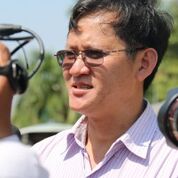 Long-time advocates, the Khmer 5 share a distinguished record of assisting victims, investigating violations, and defending human rights enshrined in international law and Cambodia's Constitution. In August 2016, 55 Cambodian and international civil society organisations launched the #Freethe5kh campaign to raise awareness of the five's continued detention and to call for their release.
"The increased attacks against Human Rights Defenders and activists have had a tremendous impact on those working to promote and protect human rights in Cambodia. This Award is a symbol of encouragement for every courageous Cambodian, who continues to speak out against injustices and human rights violations."

– Thun Saray, President of ADHOC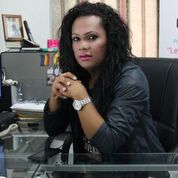 Karla Avelar (El Salvador): As a transgender woman living in El Salvador, Karla Avelar has been physically and sexually assaulted, shot by gang members and an officer of the armed forces, imprisoned, tortured and denied medical treatment. In the face of this constant exposure to violence and the fight for survival, Ms. Avelar has dedicated her life to defending the human rights of LGBTI persons, HIV-affected persons, and other victims of discrimination due to sexual orientation or gender identity. Her determination to denounce government agencies for their inaction and lack of response regarding attacks and assassinations of LGBTI persons has exposed her to political persecution and death threats. She continues to fight against impunity, and dreams of walking the streets of El Salvador without being blamed, discriminated against or criminalized.
"Although today I am in danger, and sure that my struggle is risky, my eagerness for justice and equity motivates me. I will continue to push the State to accept reforms and legislation proposed by civil society to allow the LGBTI community to fully enjoy their human rights."

– Karla Avelar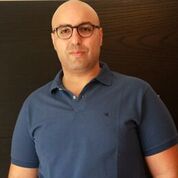 Mohamed Zaree (Egypt): Mohamed Zaree is the Egypt Country Director for the Cairo Institute for Human Rights Studies (CIHRS), responsible for CIHRS's legal research, media outreach and national advocacy. The Egyptian government has been escalating its policy of eradicating the independent human rights movement in Egypt: human rights NGOs and defenders confront a growing wave of legal and non-legal threats, harassment and intimidation. Despite this peril, Mr. Zaree has become a leading protagonist of Egypt's human rights movement. He is a legal scholar, coordinating research to challenge laws designed to limit NGO activities that focus on human rights such as freedom of expression and assembly. He is widely seen as a unifying figure, bringing together the human rights community in Egypt to advocate with a common approach. Banned from traveling outside Egypt, he remains in imminent danger of prosecution and life imprisonment.
"I stand in the company of brave, steadfast individuals whose only crime has been to strive for basic freedom through peaceful means. (…) We have refused to give up. We understand increasing repression undermines the short-term stability of Egypt, and bodes ill for the future of our country."

– Mohamed Zaree
HURIDOCS joins fellow jury members
Amnesty International
Human Rights Watch
Human Rights First
FIDH – International Federation for Human Rights
World Organisation Against Torture
Front Line Defenders
International Commission of Jurists
EWDE Germany, and
International Service for Human Rights
in honoring the commitment and ongoing efforts of this year's finalists.
About Martin Ennals
Martin Ennals (1927-1991), co-founder of HURIDOCS and past Secretary General of Amnesty International, was an activist instrumental to the modern human rights movement and a driving force behind several organisations. His deep desire was to see increased cooperation among NGOs.