Dear friends,
As I am leaving HURIDOCS, I wanted to share some words of appreciation and reflection. After more than ten years, the last six as Executive Director, it seems that everything has changed: What was optimism about technology coming from the Arab Spring, turned into a severe global crackdown on civil society, often helped by sophisticated spyware. While human rights documentation has become something almost anyone can contribute to with a smartphone, people in Syria, Ukraine, Myanmar and many other places wait for justice, despite their suffering being recorded a million times over.
Lessons from Egypt and Ukraine
I got a first glance at this when seeing riot police outside the office of a HURIDOCS partner in Cairo in 2014. After going to a café to inquire whether they were OK, they urged me to come – we were already late for the workshop!
At the office, we were met with laughter and told that it was nothing to worry about, that the police had showed up because their office was in proximity to Tahrir Square, not because this was a search of their highly confidential documentation. A week before, another Egyptian organization had indeed been raided, and that was just the beginning of worse to come in terms of digital and physical attacks on their lawful and legitimate activism. Organisations were closed, human rights defenders were jailed or went into exile. It became much more difficult to keep the gallows humour up for our Egyptian friends, and they were not alone.
The morning of 24 February 2022 I received a text message from a Ukrainian friend, with whom I had worked closely over several years. They asked to take a database offline that HURIDOCS was hosting, as a precautionary measure, because no one knew what could be safe when Russia launched its full-blown invasion. After immediately checking in with others on what we can do and to express our solidarity, we switched gears to support the incredibly quickly set up efforts to document grave human rights violations in the context of the invasion.
This has now turned into the largest programmatic response HURIDOCS has ever delivered, and I am proud we are able to support our Ukrainian friends' work towards justice, to preserve memory and to hold perpetrators accountable. But it is painful that it is needed, because of their suffering.
Despite this pain, for me, there is inspiration and responsibility to be drawn. Human rights defenders in Egypt, Ukraine and many other places demonstrate every day the best of humanity. Attention to them, connection with them, care for them and compassion for them are needed. Perhaps, this can become the foundation for a new humanist movement to overcome global crises, as our board member Oleksandra Matviichuk has put it so well in her Nobel Peace Prize lecture.
Strive for excellence and humility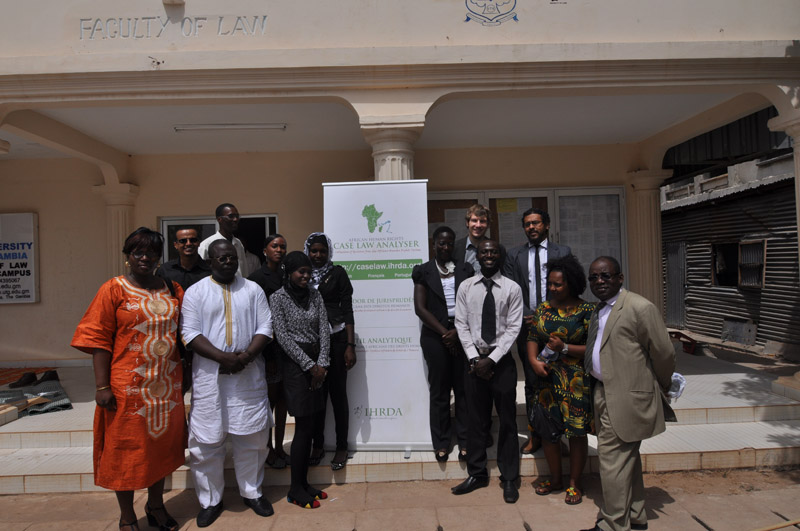 These are just two stories of so many about HURIDOCS partners. The heart of what we do, to me, has always been to support them.
For a long time, I thought of HURIDOCS as an organisation that is there for human rights defenders, and that the ultimate impact is coming from their courageous activism, professionalism in the courtroom and empathetic support to victims. There is strength in knowing that what matters most is about others, not you. For me, this has been a call to strive for excellence and humility in equal parts.
To be really good at information management. To listen to human rights defenders on what their realities are. To navigate tech hype cycles, without getting carried away. But remaining optimistic that, more often than not, there is hope, there are strategies we can follow, advice we can give, systems we can elaborate, and that all of this will translate into positive change.
As the years have gone by, I have come to appreciate our role as going beyond being in service, even if that is incredibly important. I see us having a hand in weaving the fabric of global civil society, and co-creating the infrastructure that long-term human rights change relies on.
Put differently, we have an agenda, and, by making this explicit, we own being part of the movement and our choices in deciding what we do should reflect this. We are activists, we know certain things better than most, and we have privileges that give us license for action that others cannot take, and that should make us reflect on what we need to stop doing.
We can do so, because we are specialists in what we do: bridging hands-on data skills and human rights expertise, exploring what technology can bring to human rights defenders, providing systems that last and evolve for decades.
Culture & Growth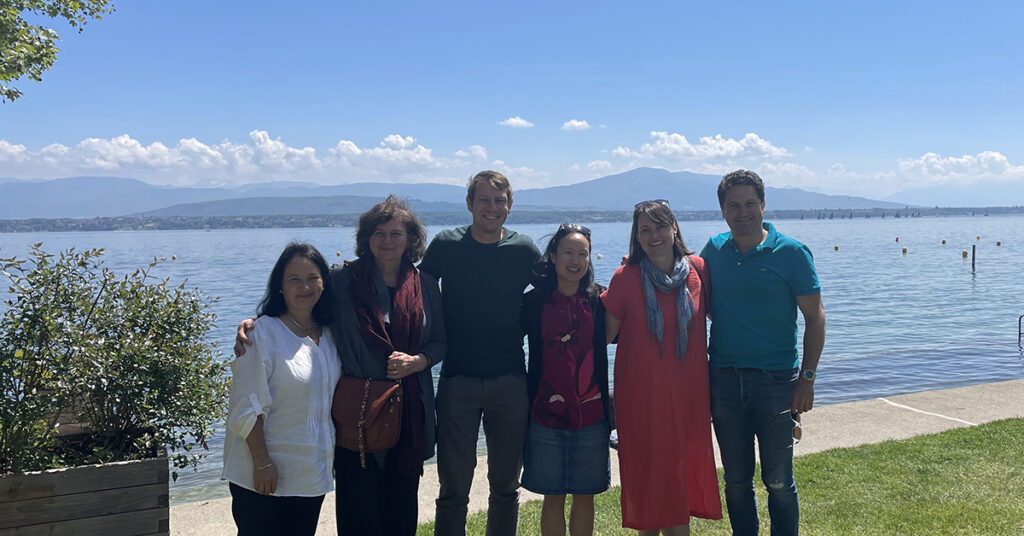 The last years have also been an incredible experience of growing our team and growing as an organisation. Our staff has more than doubled in the last three years alone and, long before the pandemic, we have been remote-first. We have increased our programmatic footprint to the largest it has ever been in 40 years of HURIDOCS.
This has been wonderful, as HURIDOCS now much better reflects the diversity of our partners, our team is more specialised and we can do so much more, as demand for our work is surging.
But growing comes with pain and there are regrets. As much as I want to make this letter about gratitude, I want to acknowledge the hardships. I am sorry for personal conflicts that I fueled or did not resolve; I am sorry for critical work delayed because of eternal optimism when planning; I am sorry for colleagues overworking and bearing the consequences. As much as I and others learned from these experiences, as much as intentions were always good, pain has been a part of this decade.
Despite this pain, I am grateful to have been part of HURIDOCS, starting as a paid intern working on communications, moving on to contribute to concrete projects and, finally, in organisational leadership.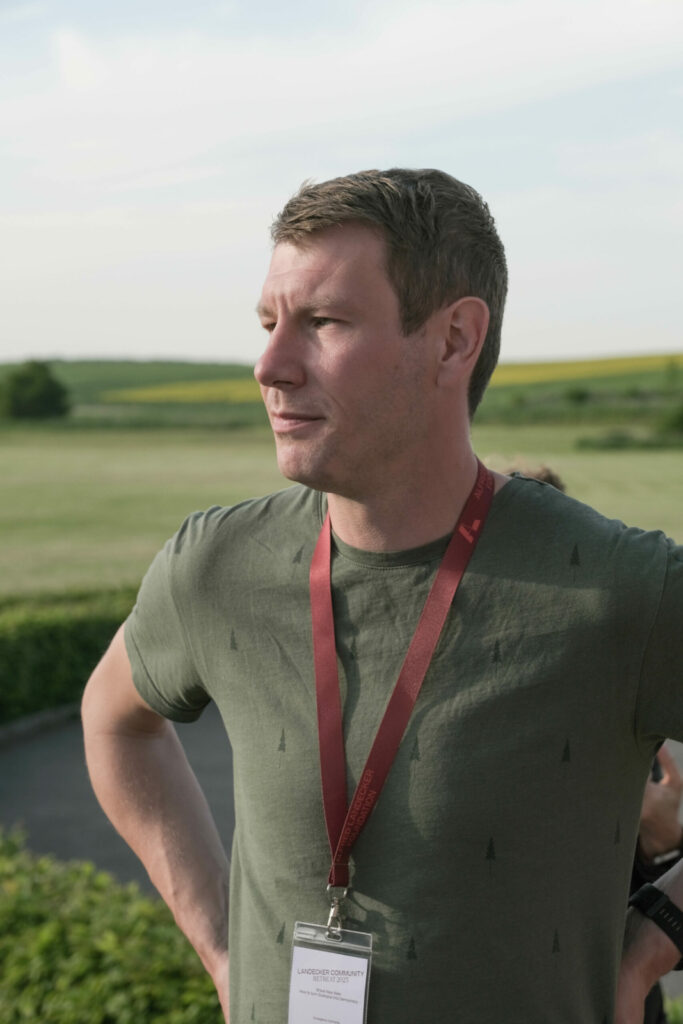 I entered with a great amount of intrigue, but an even stronger case of journalism-withdrawal-syndrome, fully expecting to move on after a few months. Not quite. It has been the long-term nature of the work that captivated me, together with an incredible group of people.
The HURIDOCS team and board have been special to me, together with so many partners. You brought your skateboards to Geneva. We shared the karaoke mic in Manila. You taught me what care means to you. We protested in solidarity with jailed friends and shared messages of joy when they were freed. You told me to take things easier and asked for action when it mattered. We checked in with each other when facing danger or just to see how we were doing. You funded our work, because you trusted us. We almost always found ways to focus on what we want to do together, and we did it.
There is so much hope for humanity and warmth in my heart that I will always carry with me.
Thank you,
Friedhelm Weinberg