As of January 1, 2016, Indian migrants in Gulf Cooperation Council (GCC) countries can use a new tool for accessing help in times of distress: MigCall.
Improving migrant workers' conditions and connectivity
With proper connectivity to their respective embassies and social workers, most of the challenges migrant workers can be solved.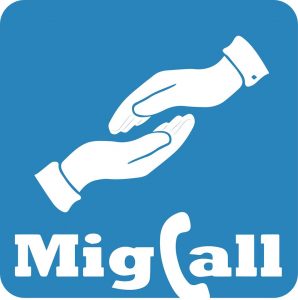 Conditions for Indian migrant workers are particularly precarious in Gulf countries, as majority of them fall under the controversial sponsorship system, where travel and residential status documents are kept under sponsor's custody.
Timely connectivity and advice are key
MigCall could be the missing link in communication between document-less migrants in trouble and the people who can help them. The app offers migrants quick access to important contacts at local embassies and allows them to store private emergency numbers.
"Once you register your name and a few more details, it will automatically download at least 10 to 15 helpline numbers in the user's phonecall list, which can be accessed offline," Jose Chako, an Indian national and the financial investor behind the app, told us.
It is now available for download to Android phone from the Google Play store.
The app was developed by Cocoalabs, an Indian software firm, and is supported by the Migrant Forum in Asia (MFA) in the Philippines, a HURIDOCS project partner and Casebox client. Journalist and activist Rejimon Kuttappan came up with the idea for the app.
Privacy concerns eschewed a commercial route of development
We met with Reji at a recent Casebox training for MFA. He told us that while many companies were initially interested in supporting the development, Reji was concerned the migrants' data privacy would be compromised if commercial companies were involved. That's why he turned to his trusted friend Jose Chacko.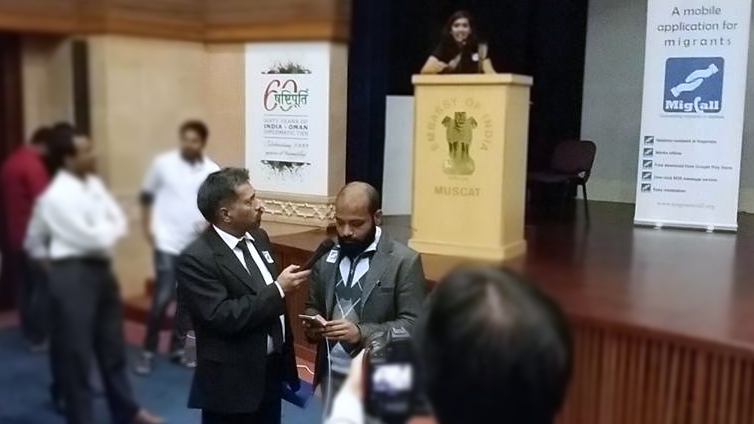 We reached out to Chacko to talk about the reasons and impact of his investment in MigCall. A Muscat-based Indian businessman who has never formally engaged in human rights work, Chacko explained how he got involved in supporting the development of the app:
"I love to support such causes. Even though we are giving technology-based business solutions, this is the first time I am supporting such a development for human rights causes. It is the brain child of my friend Rejimon, a senior journalist in Oman. When he told me about this idea, we jointly developed the concept and put together the plans. We engaged a technology company to assist us in providing such an application. After the launch on 1st January 2016 in Oman, it is going viral and we are sure, we are in the right path."
There's obviously an urgent demand for such a resource among migrants: there were reportedly 3,600 downloads of the app within the first three days of its launch and 10,000 in the first month.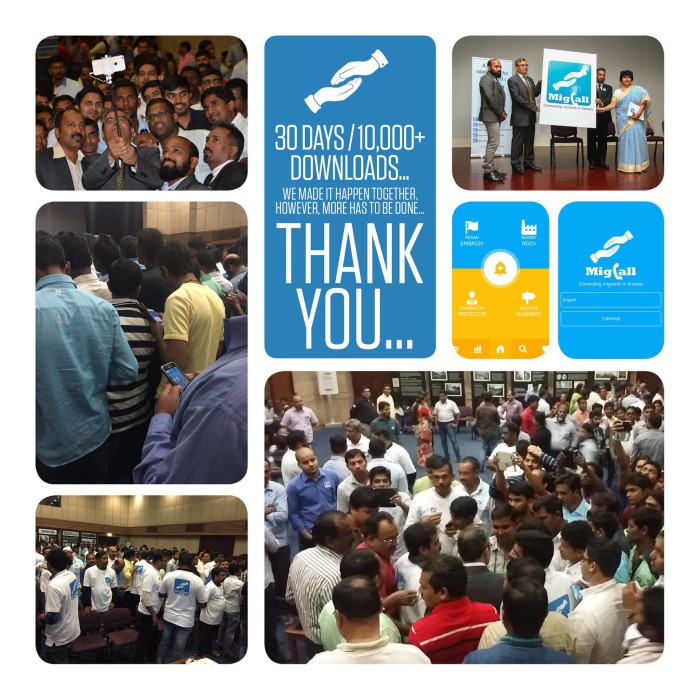 "The impact will be very high," predicts Chacko. "We believe that connectivity to the right people is the biggest challenge for immigrants, and this application will solve the issue to some extent in a big way."
Individual donors can make a direct impact by addressing specific needs in human rights
According to Chacko, there aren't enough technology-based services available to migrants which protect their personal data:
"[Our] major concern is the security of data. Everybody is concerned about their privacy. We respect human privacy to the maximum and always give priority to personal data. More technology-oriented solutions are required from non-profit organizations and financial supports from like minded people, who stand up for the human rights."