Last year we reached our 36th year working together with human rights organisations to preserve documentation for memory, to advance accountability for abuses, and to make key information on human rights easily accessible. We are proud of our long-term partnerships and for the opportunity to add more collaborations with organisations around the world every year, with whom we learn and build technology for human rights.
READ OUR 2018 ANNUAL REPORT >>
Here we share 7 key achievements from our work in 2018:
We supported access to justice in 5 projects, making it easier to claim rights and access international institutions that provide support to victims of human rights violations. Together, existing Uwazi-supported collections cover more than 10,000 documents of precedent decisions, resolutions and reports. This information is used by advocates, students and lawyers across the globe to further human rights and strengthen access to justice.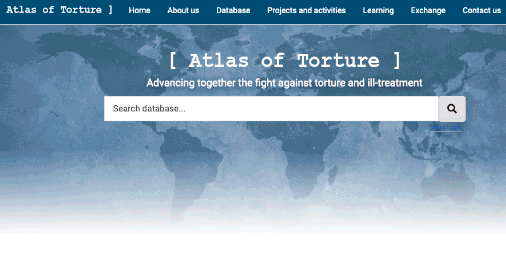 2. We strengthened the capacity of 18 organisations to document and investigate human rights violations in 30 countries, contributing to their goals of achieving justice for victims, monitoring and documenting human rights violations, and supporting their evidence-based advocacy efforts.
3. We reached over 450 human rights defenders to build their skills and deepen knowledge through trainings on human rights documentation practices, methodologies and technologies, digital security; discussions on the role of technology in human rights work and Uwazi live demos.
4. We continued the development of our flagship tool Uwazi in partnership with human rights organisations, and made progress on expanding its functionalities to meet the needs of documentalists who record human rights violations. Learn more about it in our blog.
5. In collaboration with allies, we worked towards interoperability with other human rights tech tools, to create an ecosystem that can support organisations goals and workflows.
6. We started to explore the use of database tools to monitor progress on realising economic, social, cultural rights from a technical, design and methodological perspective.

7. We provided peace of mind to our partners by hosting the data of 75 human rights organisations who want to protect their human rights data but don't have the technical resources to do it themselves.
All the work that we do and the support we provide to our partners, is via three complementary and parallel work streams:
HURIDOCS Advise partners with defenders to design and implement technology-based information management strategies and practices that target their unique needs. We provide capacity building, technical assistance, research and documentation support, and security and resilience coaching.
HURIDOCS Exchange strengthens information practices of the growing community involved in human rights advocacy, documentation, and fact finding. We convene human rights practitioners, information wranglers, and technologists to share knowledge and tactics for tackling the challenges ahead.
HURIDOCS Design builds reusable, free and open-source software tools that give defenders swift, deep insight into their documents and data. We create breakthrough solutions for collecting, extracting, analysing, visualising, and preserving human rights information.
In 2019, we are excited to deepen these and new partnerships. Particularly, we look forward to working with our partners to co-create the next generation of Uwazi, which will support human rights investigations in a flexible and powerful way.
Thanks for your support!