Investigating and reporting on social issues. Promoting gender equality and the fair treatment of women. Advocating the rule of law and constitutional reform.
As human rights defenders, Soltan Achilova, Loujain AlHathloul and Yu Wensheng have all dared to speak truth to power in the authoritarian contexts of Turkmenistan, Saudi Arabia and China, respectively.
And for their courage, all three have been recently named as finalists for the Martin Ennals Award, an annual prize given to people who have made extraordinary contributions to human rights and are consequently under threat. The resulting worldwide attention helps to mobilize support for the finalists and enhance their protection. HURIDOCS is a longtime jury member.
Indeed, the 2021 finalists have undertaken their work at enormous personal cost — both Loujain AlHathloul and Yu Wensheng are currently imprisoned, and Soltan Achilova is a frequent target of harassment.
Soltan Achilova
Soltan Achilova is an independent photojournalist in Turkmenistan, a country that was ranked second to last in Reporters Without Borders' 2020 World Press Freedom Index. For more than a decade, the 71-year-old has challenged the repressive media environment by documenting the everyday injustices, from food insecurity and lacking healthcare to forced evictions.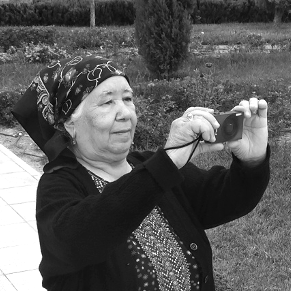 Her reports have been published by international media outlets and human rights organizations like Human Rights Watch.
"She is emblematic that anyone can be a human rights defender in every situation," jury member and HURIDOCS Executive Director Friedhelm Weinberg commented at a press conference announcing the finalists. "She shows us that we don't need to be special, powerful or have a strong institution behind us. We need to be dedicated, we need to dare, we need to be compassionate and we need to care about the truth."
As a result of her work, Soltan Achilova, her family and her sources have been subjected to systematic harassment. Her internet has been cut off and she has been prevented from leaving the country.
"Yes, sometimes I think about giving up my work because of my age and health," she told the Martin Ennals Award organizers in a recorded statement. "But their [the authorities'] all-pervasive lawlessness encourages me to keep going in my professional activity because someone has to tell the world about the real situation in Turkmenistan."
Loujain AlHathloul
Loujain AlHathloul is a human rights defender in Saudi Arabia, home to one of the world's most draconian male guardianship systems, meaning that women in the country have very little legal agency to travel or make their own decisions.
The 31-year-old was one of the key figures of the Women to Drive movement, a campaign that called for an end to the ban on women driving, and also undertook other advocacy such as briefing the United Nations Committee for the Elimination of Discrimination Against Women on the human rights situation in Saudi Arabia.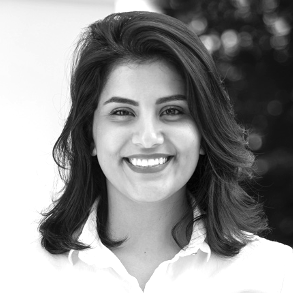 In 2018, the country finally lifted the driving ban — at the same time that it unleashed a crackdown on women's rights activists. She was arrested in May of that year and has been in prison ever since, where she has endured torture and solitary confinement, as well as been denied access to her lawyers, family and medical care.
"That is a paradigm example of reprisal," said jury member and ISHR Executive Director Phil Lynch, "of the kind of retaliation that states such as Saudi Arabia, similarly states such as China and Turkmenistan, engage in to punish and deter victims, rights holders, witnesses, and human rights defenders."
In December 2020, Loujain AlHathloul was sentenced to five years and eight months in jail by a special criminal court meant for terrorism cases. The judge suspended part of that sentence and backdated the start of her prison term to 2018, meaning she could be freed in early 2021. But "freedom" will come with a five-year travel ban and three years of probation.
"The family of Loujain recognizes that silence is the most dangerous thing on their part," Uma Mishra, #FreeLoujain Campaign Manager, said at the press conference. "When the family was silent in the beginning of Loujain's imprisonment, Loujain was tortured. It's only through constant awareness raising and advocacy building that Loujain's story continues to be shared and known and the number of calls for unconditional freedom continue to grow."
Yu Wensheng
Yu Wensheng is a lawyer in China, where authorities have made sweeping moves over the last several years not only against civil rights activists, but also against the legal professionals who come to their defense.
The 54-year-old worked on the case of Wang Quanzhang, a human rights lawyer who was arrested in 2015 during the so-called 709 Crackdown. In 2018, he also published an open letter promoting constitutional reforms that would allow multi-candidate elections, among other changes. Soon after, he was arrested and eventually sentenced in a closed trial to four years in prison.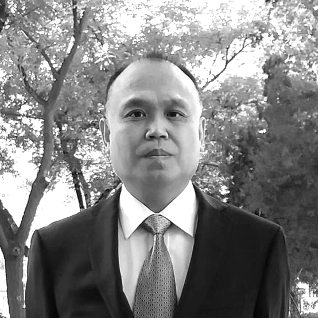 This case "represents conviction, namely in the rule of law and in the fundamental principle that no matter who you are, you deserve legal protection," jury member and OMCT Secretary General Gerald Staberock said in the press conference. "It's a case of intimidation, not only to him but to his fraternity and most importantly to his family. There's no place in international law for something that could be called collective punishment."
Yu Wensheng has been subjected to solitary confinement and ill-treatment and denied access to medical care, according to his wife Xu Yan. His right hand has been crushed while in detention. Despite the personal risks of speaking out, she denounced the persecution of her husband in a prerecorded statement for the award organizers.
"The Yu Wensheng I know is helping others in a public interest," she said. "He is not doing it for himself; he is helping others, so I also want to follow his lead to help others for public interest."
The Martin Ennals Award
The award is named after Martin Ennals (1927-1991), a human rights activist who served as the first secretary general of Amnesty International and co-founded HURIDOCS as well as the organizations ARTICLE 19 and International Alert.
The award ceremony, which once again will be co-hosted by the City of Geneva (Switzerland), will take place on 11 February 2021 in an entirely virtual format. The winning laureate will receive between 30,000 and 50,000 Swiss francs to support their work, while the two other finalists will receive 20,000 Swiss francs.
HURIDOCS is a proud member of the jury, alongside:
Amnesty International
Bread for the World
International Commission of Jurists
FIDH
Front Line Defenders
Human Rights First
Human Rights Watch
World Organisation against Torture
International Service for Human Rights
We are all indebted to the 2021 finalists for their incredible contributions to building a better world. To Soltan Achilova, Loujain AlHathloul and Yu Wensheng, everyone at HURIDOCS stands with you in solidarity. Thank you for your courage!