HURIDOCS was founded forty years ago to become a key role player and strategic partner at the intersection of information technology and human rights. Over the past four decades, we have worn many hats in fulfilling this role and seen many shifts in the organisation.
In our Organisational Strategy 2022-2026, our main goals are to pioneer, expand, grow and preserve. And in order to support and sustain us to achieve these goals, we have made some shifts in our organisational structure to facilitate leadership sharing. By distributing our leadership structures, we are able to sustain our partnerships by creating supportive roles that will increase our abilities, while providing space for growth and avoiding burnout.
Deputy Executive Director
We are incredibly proud to announce that Nancy Yu, our former Director of Programmes, has been appointed as the Deputy Executive Director, effective from October 2022.
For the first time in its forty-year history, HURIDOCS now has a Deputy Executive Director to complement the role of the Executive Director and support the operational, fundraising and communications structures.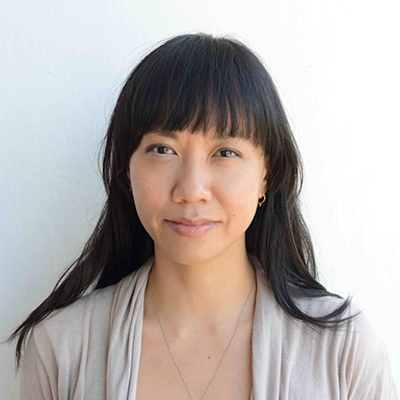 "Shared leadership hinges on the principle that we are better together. It encourages complimentary and collective responsibility and action, while acknowledging that real demands of leadership can be exhausting and around-the-clock. Our hope is that opening this door will not only bolster our own organisational and operational resilience, but will invite more intentional relationships and results for our partners in human rights."
–Nancy Yu, Deputy Executive Director, HURIDOCS
Co-Directors of Programmes
As part of the changes in leadership at HURIDOCS, the Programmes Team is now being led by two Co-Directors: Lauren L. Finch and Matel Sow. Lauren and Matel will jointly take on the roles of directing and supporting HURIDOCS' regional programmes in Latin America, Sub-Saharan Africa, Middle East and North Africa, Asia-Pacific, Europe and Eurasia, and our International portfolio.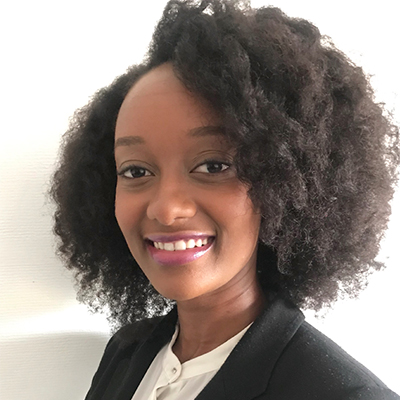 "I have been part of HURIDOCS' programmes team since 2019. During this time, I have seen the team evolve and grow in different ways. I look forward to working closely with my fellow Co-Programme Director, Lauren, to provide further support to the team to advance the work of our partners and our mission worldwide."
–Matel Sow, Co-Director of Programmes, HURIDOCS
"Lauren and Matel are dedicated and compassionate advocates for human rights, unwearied by the enormous task of leading a widely distributed team and supporting our global partnerships."
–Nancy Yu, Deputy Executive Director, HURIDOCS
"These shifts not only distribute our leadership, they also create additional space and capacity to work across the organisation, including with the tech team, communications and fundraising. I am very excited about this and grateful for Nancy, Lauren and Matel for taking the plunge. A warm welcome to your new roles and congratulations!"
–Friedhelm Weinberg, Executive Director, HURIDOCS
Changes to the Asia-Pacific Team
There is also a re-organisation of the Asia-Pacific team. Bono Olgado, who was until recently the Programme Manager, has now transitioned to the role of Documentalist, a position previously held by Bert Verstappen.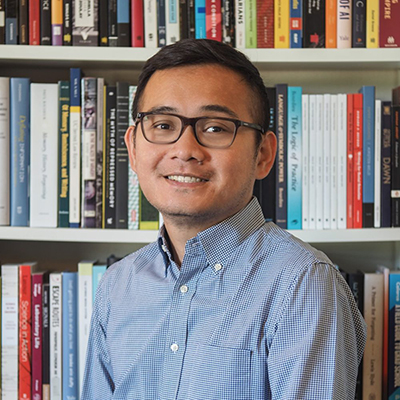 "I'm humbled and excited to be filling in the big shoes left for a couple of years now by Bert following his retirement. As HURIDOCS celebrates its 40th year, I get to revisit, explore, and design what the role of a Documentalist is in relation to the changing landscapes of human rights, information systems, and technology."
–Bono Olgado, Documentalist, HURIDOCS
The Asia-Pacific team is now led by Natasha Todi, who previously held the position of Programme Officer in the same team.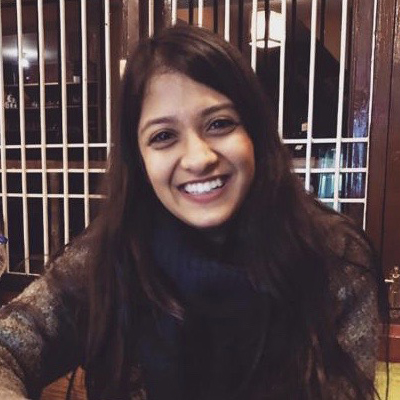 "I am honoured to continue to work with an inspiring team of Programme Officers in Phurbu Dolma and Hyebin Jeon. With a region as diverse as ours, we have a lot to learn from our communities and are deeply committed to working in service of human rights and supporting evidence-centred documentation work."
–Natasha Todi, Programme Manager (Asia-Pacific), HURIDOCS
Changes to the HURIDOCS Board
We are pleased to welcome a new member to our board Dr Özgür Kahale, who brings with her years of knowledge and experience from the legal, corporate social responsibility and tech fields. In addition, we congratulate Grace Kwak Danciu who transitions to Secretary of the Board and Georgios Damtsas who takes over the role of Treasurer from Kinza Win. We appreciate the support and insights from our Board and we look forward to continuing our journey with you!