HURIDOCS has been supporting the human rights community with its information and technology needs for the last forty years. During this time, the organisation has seen a number of important milestones and in the last decade, there has been progressive growth and a renewed and urgent need to further support the human rights movement.
Lisa Reinsberg, the current Chair of the HURIDOCS Board, reflects on the organisation's trajectory for the past four decades and notes that "the team embodies expertise, creativity, dedication, and altruism in service of the human rights movement. Following several years of important growth and innovation, HURIDOCS is poised to consolidate the knowledge, technological power, and institutional agility this incredible team has built."
HURIDOCS: A brief history
HURIDOCS: The origins
In the late 1970s, there was a need for the human rights movement to find ways to cooperate and collaborate more efficiently and effectively. This was long before the internet, and the use of computers and technology was not widespread. 
To take the idea of developing common strategies and tools further, a group of human rights leaders met in Paris in 1979. They resolved to create a network to discover, share and mobilise information technology in the service of human rights. The aim was to provide human rights organisations with tools and know-how to enable them to enter the information age better equipped and make their struggle more efficient.
A number of consultations followed. Martin Ennals, who had just stepped down from his role as Secretary General of Amnesty International, alongside Friederike Knabe, Laurie Wiseberg, Bjorn Stormorken and Hans Thoolen, continued with follow-up meetings on the potential of information technology and what it could mean for the human rights movement.
"Our experience in HURIDOCS in recent years is that it is the front line areas where human rights have to be won and where the risks and difficulties are greatest, that enthusiasm is highest for any system which can make information more accessible and easy to transmit."
–Martin Ennals, HURIDOCS Founding President (1927-1991)
In 1982, a large pre-founding conference was held in Quito, Ecuador. The idea of a HURIDOCS network was particularly well-received among NGOs in Latin America. This was a result of the many oppressive regimes in the region, and a lot of activists embraced technology from an early stage as it aided the flow and preservation of important information.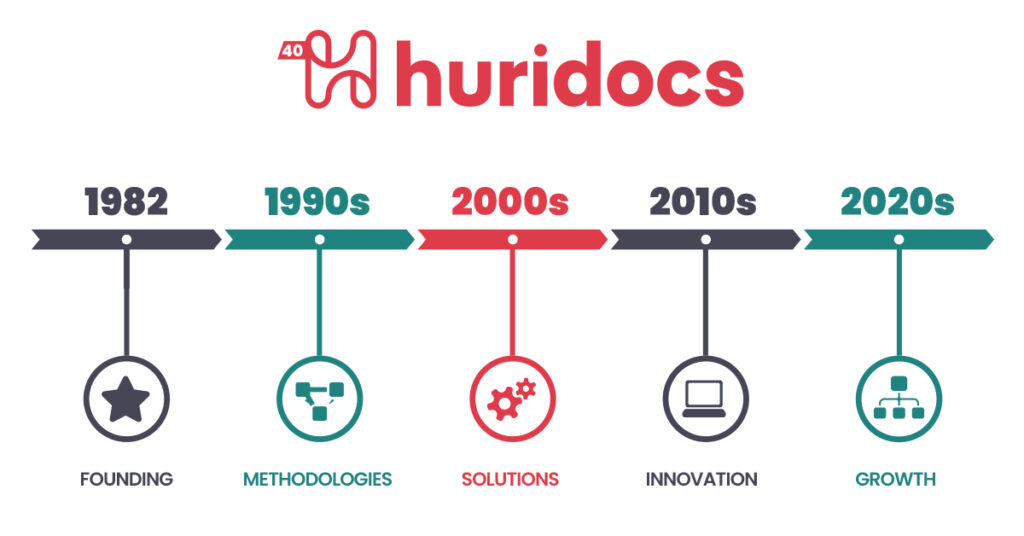 Later in the year, the founding assembly of more than 70 human rights activists, led by Martin Ennals, gathered in Strasbourg, France. The inaugural conference was held from 22 to 24 July 1982 and led to the founding of the Human Rights International Documentation System. The HURIDOCS network brought together organisations and individuals concerned with information and documentation on human rights who were convinced of the need to build a solid information system to protect human rights.
"The best human rights NGOs can do is to provide high-quality, reliable and consistent information to influence public opinion."
–Hans Thoolen, HURIDOCS Co-founder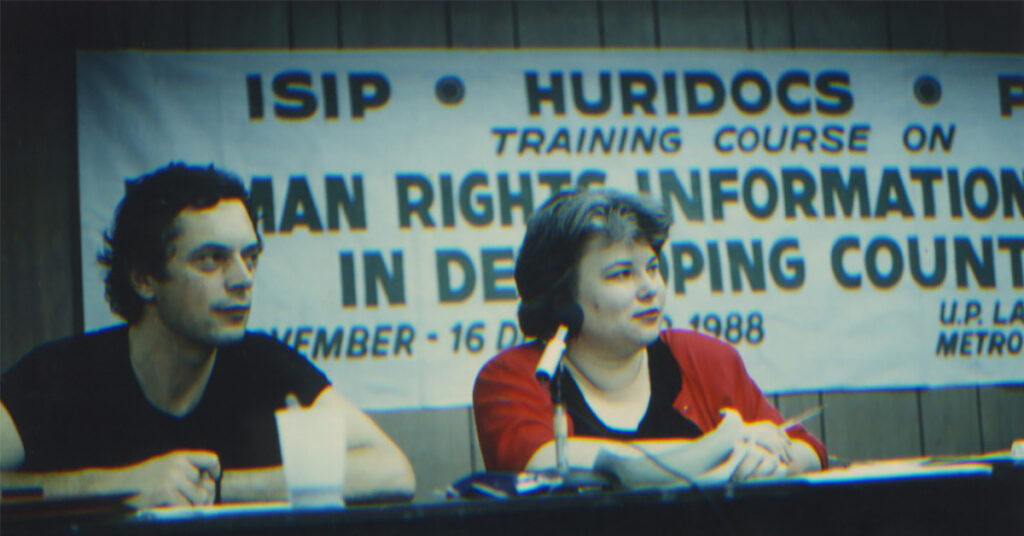 During HURIDOCS' first decade, it pioneered the application of information science to human rights. Early milestones include the building of a universal terminology on how to classify and organise human rights information and the development of bibliographic standards and tools. In 1989, HURIDOCS developed and launched the DOS application Evsys, which later on was replaced by WinEvSys, which was built on Microsoft's Access database management system.
In the decade that followed, HURIDOCS coordinated the development of the Events Standard Formats (ESF) which was published in 1993. It was revised over a number of years and the second revised edition was published in 2001. The ESF is a method of monitoring and recording abuses of civil, political, economic, social and cultural rights to identify patterns. This approach focuses on individual cases of human rights violations and captures essential information based on the 'who did what to whom' data model. 
In the early 2000s, HURIDOCS contributed to the development of a 'violations approach' and recognised that standard methodologies and tools do not address every need of a diverse global movement. In order to address more specific requirements, HURIDOCS investigated how capacity-building work with human rights groups can be customised to local and contextual needs. The internet was much more widely used and HURIDOCS launched a multilingual search engine called HuriSearch, which helped to make available relevant human rights information online. OpenEvSys, an open-source tool for documenting human rights violations, was launched and boasted a much more powerful set of features than its predecessors.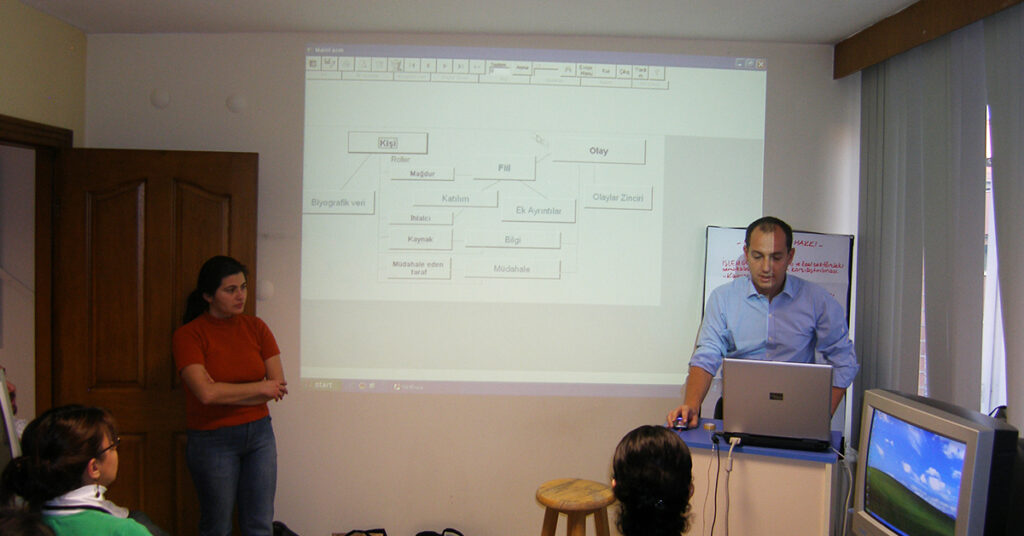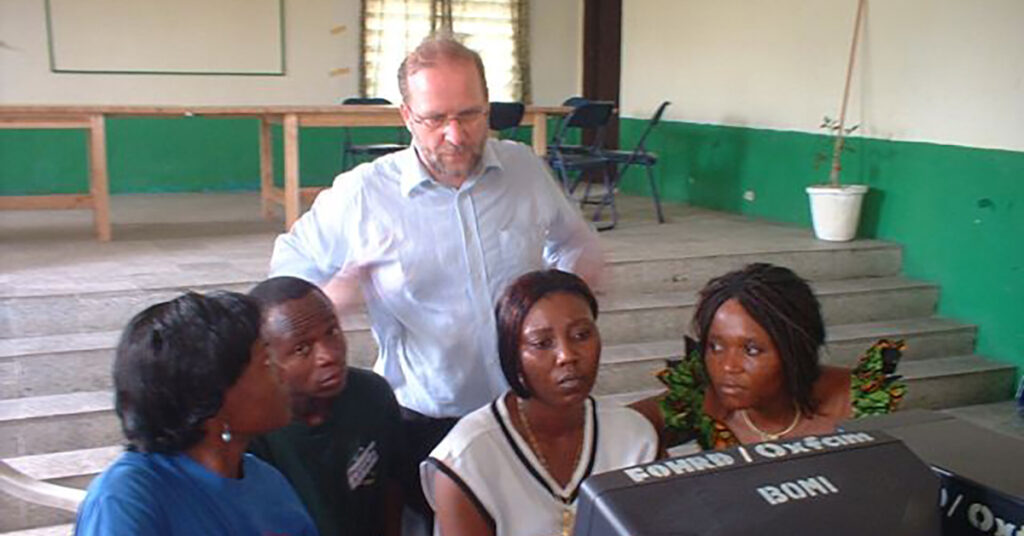 From 2010 onwards, HURIDOCS continued to stay abreast of the latest technology by experimenting with machine learning and applying it to the management of human rights information. HURIDOCS launched the litigation management software Casebox in 2013 and our current flagship tool Uwazi makes its debut in 2017. In 2019, Google.org recognises Uwazi's potential to make human rights information more accessible, and HURIDOCS becomes a Google AI Impact Challenge grantee.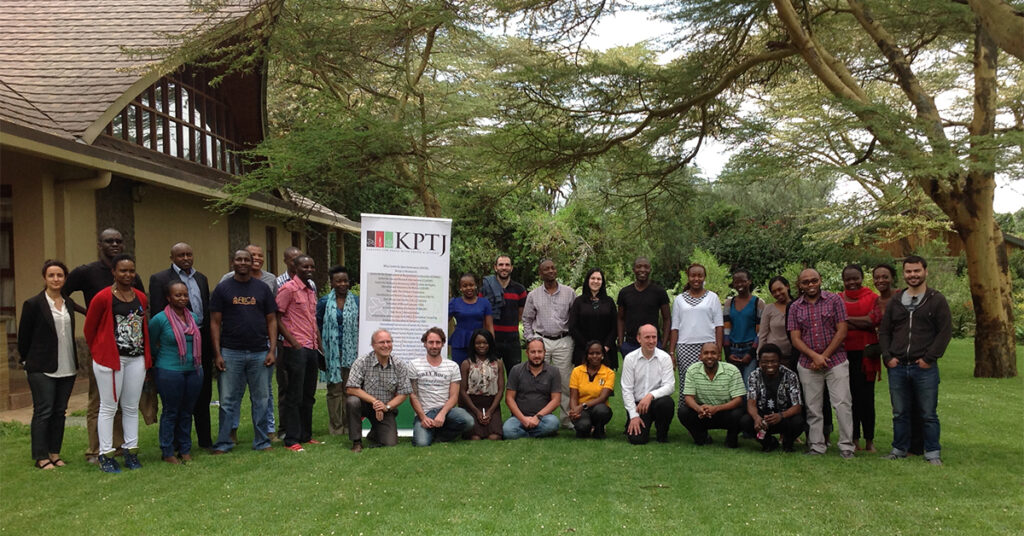 In 2020, HURIDOCS experiences remarkable growth and continues to help the human rights community with strategies and tools to overcome their information challenges. In 2022, HURIDOCS celebrates its 40th anniversary and remains dedicated to its goal when it was founded: supporting the information needs and realities of the human rights community.
When asked about the road ahead, Lisa Reinsberg says that "drawing on a 40-year history of defining, facilitating, and advancing better practices in the organisation and management of human rights information, HURIDOCS will be able to support more partners, in more places, more quickly, and more securely than ever before."
She says this work continues to be critical, in part, "because we are living in an era of reprisals against human rights defenders and a persistent gap between universal ideals and reality. At the same time, the human rights movement reflects an increasingly diverse, but interlinked, range of rights issues advanced by grassroots defenders leveraging the power of visibility, solidarity, and strategic advocacy."
HURIDOCS: 40 years later
As we reflect on the past, HURIDOCS remains steadfast in its mission to be a pioneering, evident and reliable partner for human rights defenders, no matter the size of the organisation or coalition.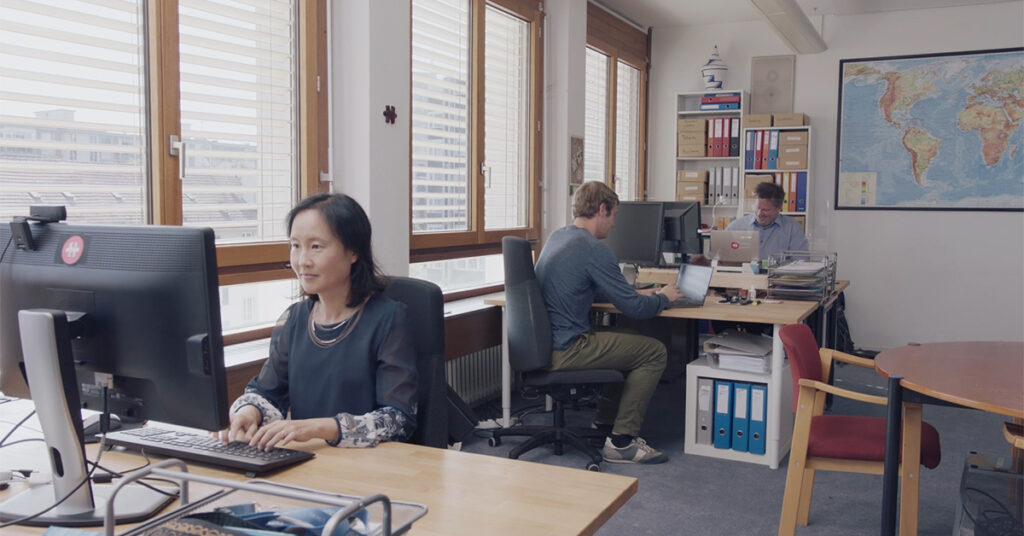 To stay true to our mandate, we have developed a strategy that will lead us into the next five years and beyond, wherein we endeavour to:
continue being pioneers in the field by co-exploring new technologies and methodologies with human rights defenders,
expand our support to the human rights community, in particular grassroots organisations,
manage, protect and preserve our partners' information long-term and
grow our capacity to sustain our work in the long run.
We aim to meet the demand from the many human rights organisations and adjacent communities who request our guidance and support by aligning our four goals: pioneering, expanding, preserving and growing. By having a dedicated focus on infrastructure on the one hand, and continuous exploration of new possibilities on the other hand, we are committed to reaching a wider audience and broadening access to those who will lead positive change in the world.
"In this context, grassroots organisations' ability to safely, accurately, and rapidly marshal information – and to manage or share it online – is critical in the modern struggle for human rights. Whether they are responding to emerging armed conflicts, tracking particular human rights abuses, or making human rights standards more accessible, HURIDOCS' partners will benefit from the organisation's enhanced strengths and capacity in the years to come."
–Lisa Reinsberg HURIDOCS Board Chair (from 2021)